Longtime Cayce Employee Named Statewide Water Treatment Plant Operator of the Year
CAYCE, SC – In January of this year, longtime Cayce Water Treatment Plant Operator, Chris Orpilla, was recognized as the Water Environment Association (WEASC) Capital District's Water Treatment Plant Operator of the Year. Two months later, on March 14, 2023, he received the Water Treatment Plant Operator of the Year Award for the entire state at the South Carolina Environmental Conference.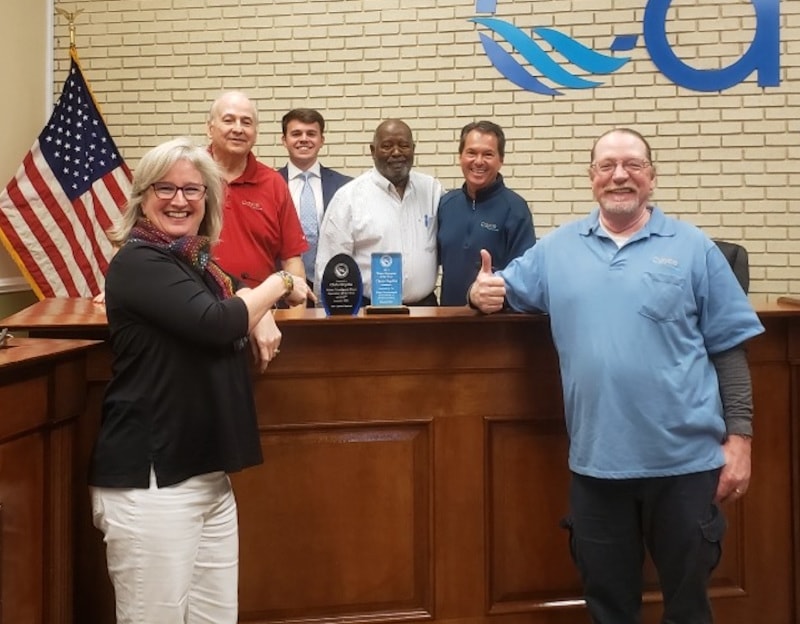 Chris Orpilla has worked for the City of Cayce for 24 years and is someone that his co-workers at the Cayce Water Treatment Plant know they can always count on. Cayce City Manager, Tracy Hegler, stated, "Chris has an extensive knowledge of our water treatment plant's operations and uses that knowledge to train new operators. He is an outstanding member of our Cayce staff!"
Vince Osborne, Cayce's Superintendent of Water Treatment Facilities, further elaborated on why Orpilla is such an asset to the City: "His water treatment experience has been a major help to water plant supervision, as well as the water distribution system. He does his share of maintenance and is always ready to assist in any repairs or emergencies that arise. He even filled in for our laboratory tech position when it was vacant. He is an invaluable component in the City's water plant operation and his positive attitude makes the work experience much less stressful."
Cayce's Stanley Goodwin Water Treatment Facility was constructed in 1990 with the capability of producing six million gallons of potable water daily for Cayce residents and businesses.
This article was originally published on Wednesday, March 29, 2023.
Explore More
Contact Us
City of Cayce
1800 12th Street
Cayce, SC 29033
803.796.9020


[email protected]

For All Media Inquiries
City of Cayce Spokesperson
Ashley S. Hunter
803-665-3676


[email protected]