City of Cayce Art Lot
The City of Cayce is proud of the continued progress of the Cayce Art Lot, located at 1908 State Street. This space was created to provide our citizens with a free, open space to use for recreation and to connect residents, artists, and the City with art-focused events. The Art Lot features multiple art installations, a stage, green space, and ample parking.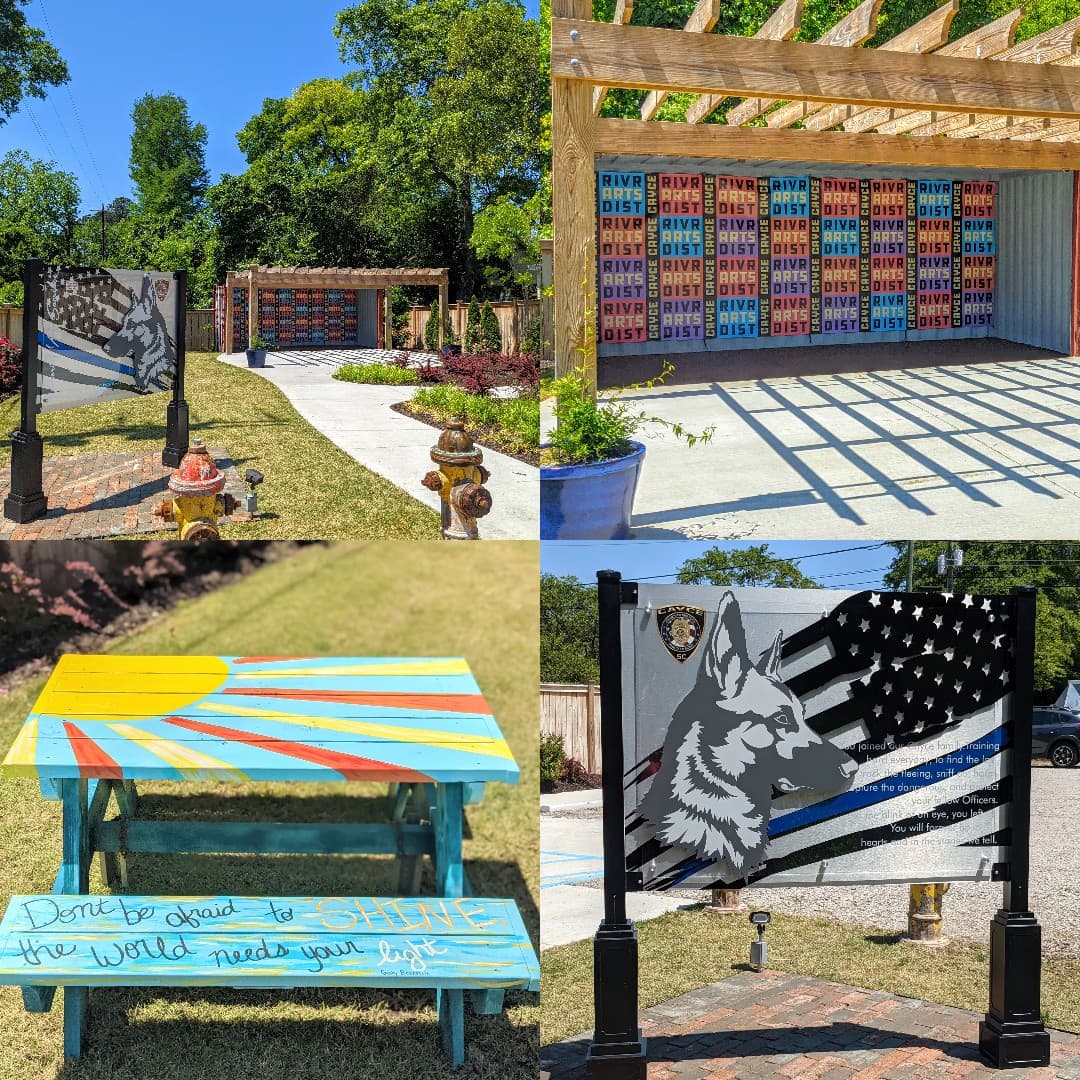 One piece of art located at the Art Lot is the Native American sculpture by Roy Paschal. Created to honor Cayce's earliest residents and the rivers' impact on their lives, the sculpture features a Native American woman with two urns. One urn representing the Saluda River, the other representing the Broad River, and the pouring of the two representing the rivers' flow into the Congaree.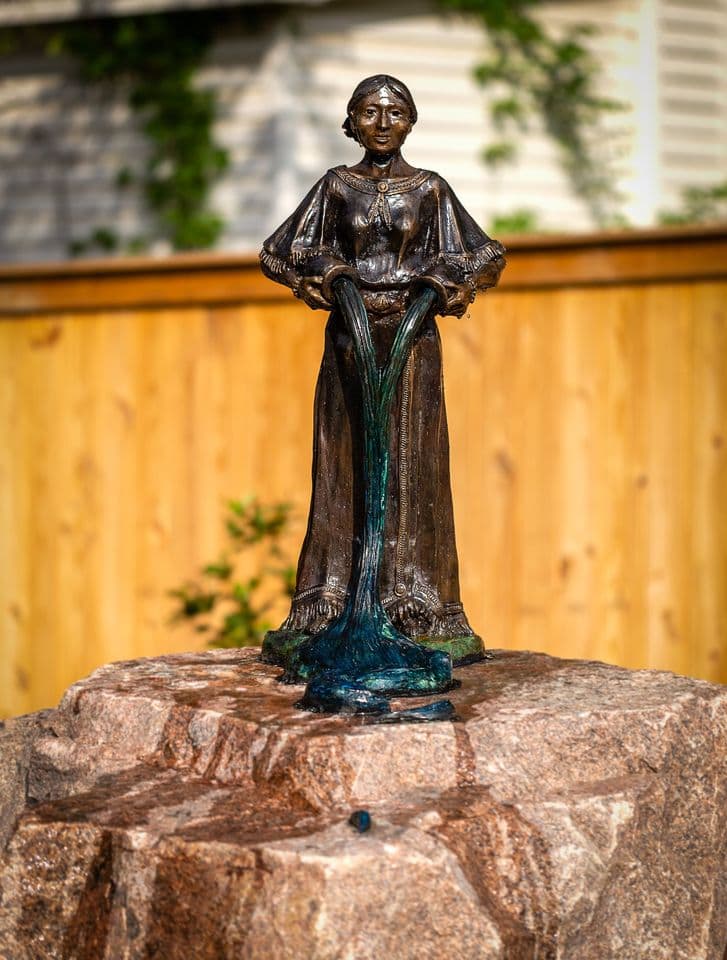 The "Light Diamond" is the Art Lot's newest installation. Designed by Will Bryan and fabricated by metal artist Chris Stuyk & Co. The Light Diamond is described as a celebration of time, reflecting the sun's rays during the daylight, and glowing from within at night. Each face of the diamond is covered in a flowing pattern to represent the waters of the Congaree and the constant flow of life with alternating suns and moons centered on each side. These embody the constant changing of the seasons of life.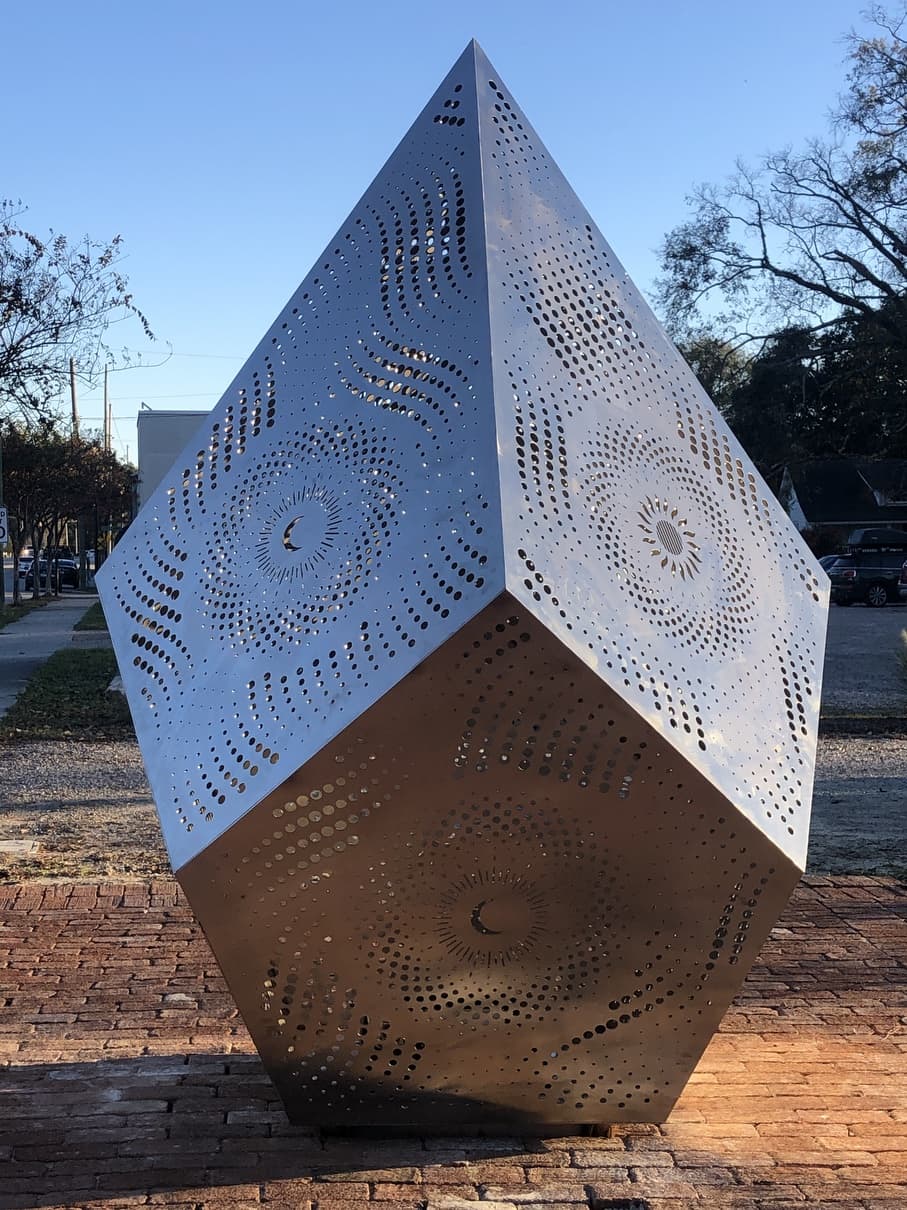 The Art Lot is supported by the Connected Communities grant from Central Carolina Community Foundation, received in February 2019. This grant can be read here.
If you are interested in reserving the Art Lot for an upcoming event, please contact the City of Cayce at 803-550-9520.
Cayce River Arts District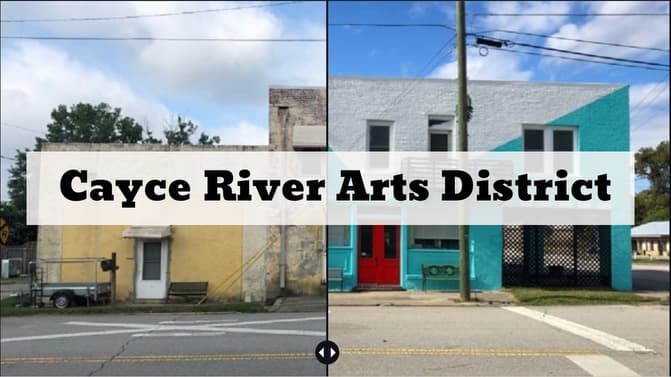 The City of Cayce River Arts District, in the heart of historic Cayce SC, is a perfect hub and doorway to all things creative in our City! Enjoy art studios, the Riverwalk, craft beer, pottery classes, brunch + coffee and live music all on State Street.
Explore More
Contact Us
City of Cayce
1800 12th Street
Cayce, SC 29033
803.796.9020


[email protected]

For All Media Inquiries
City of Cayce Spokesperson
Ashley S. Hunter
803-665-3676


[email protected]